Description
From the Shop Owner: This has been my personal bike and is in mint condition. No crashes, scratches or any damage. 
The Intense Tracer S 279 is a top-spec build perfect for enduro and freeride. Offering 170mm of travel in the front and rear, it is powered by an Ohlins suspension platform, DH casing tires, and powerful Magura MT7 Pro brakeset. Its low and centered rear shock offers plush travel for rough descents and a firm pedal platform for climbs. Its 29" front wheel and 27.5" rear wheel give control and stability for all terrains.
The "S" model designation is given to a build/model that pushes the limits of that segment. The new Tracer S model pushes the limits of Enduro/Freeride with a top-spec Ohlins suspension platform, DH casing tires, and powerful Magura MT7 Pro brakeset.

Borrowing design inspiration and technology from our M29 downhill bike, utilizing its bottom link driven rear shock and suspension design, we have created a bike with plush travel for the roughest of descents, and a firm pedal platform when needed. We've positioned the rear shock low down and centered in the frame, allowing the Tracer to descend and handle terrain impeccably.
QUICK STANDOUTS:

TRAVEL (FRONT/REAR): 170MM/170MM
WHEEL SIZE: 29" Front 27.5" Rear
BUILD WEIGHT: (Size Medium with tubes) 37 lbs
HT ANGLE: 64.5 ̊ High Setting/ 64 ̊ Lower Setting
REACH: 425MM / 16.7" (Small) // 455MM / 17.9" (Medium) // 480MM / 18.9" (Large) // 505MM / 19.9" (Extra Large)
The INTENSE Tracer S Enduro bike has been completely reengineered for 2022. With 170mm (6.7") of travel and a staggered wheelset (29" front/ 27.5" rear), we have created a bike that is stable and capable while also fast, fun and agile.
The Tracer S has been designed around a staggered wheelset. Taking what we've learned from our staggered wheel Tazer, we've found a great balance of agility and stability. When the trails get tight or you're looking to shave time off of race stages, the new Tracer is ready.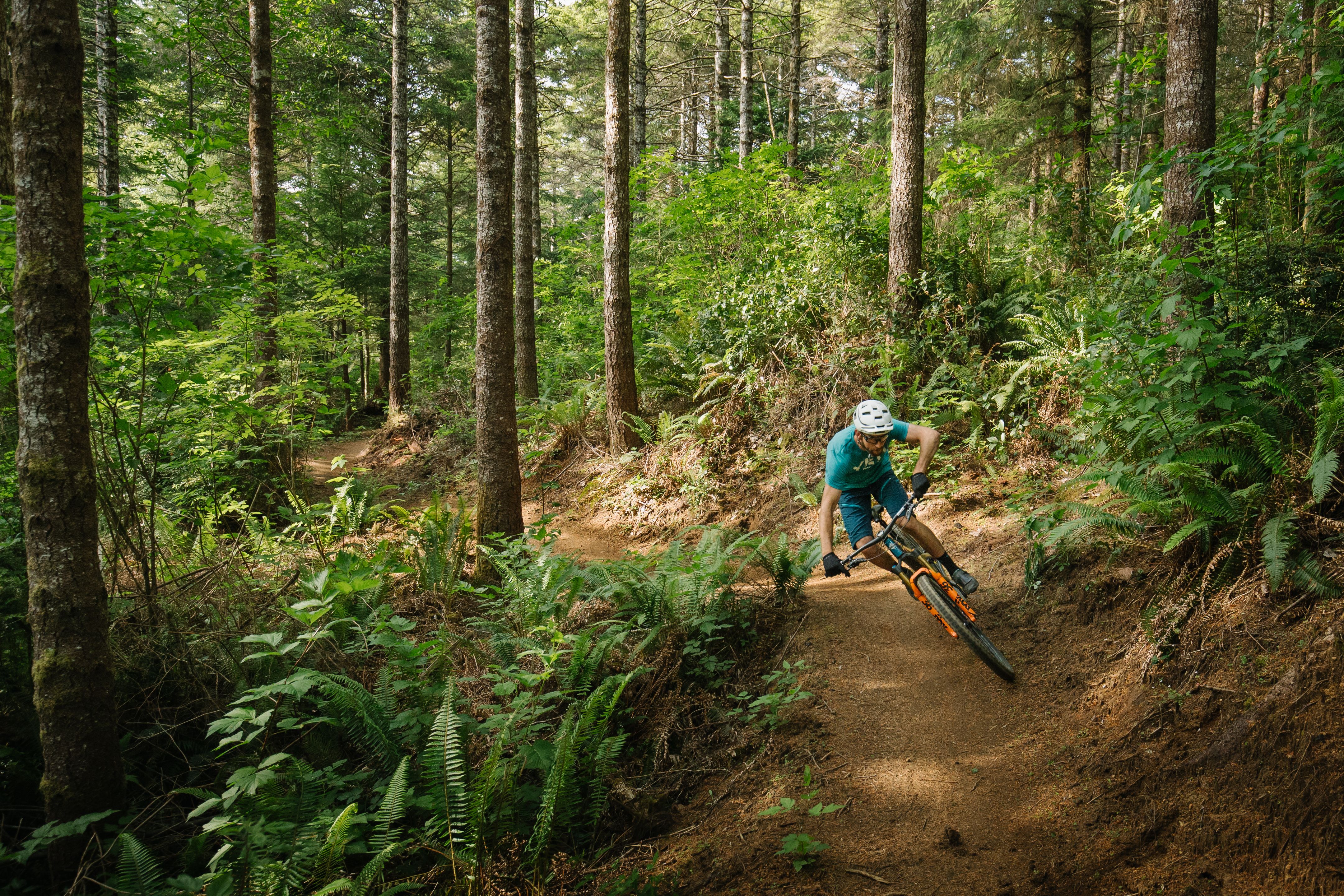 Why Buy From Us?
Shop from our selection of curated cycling products, available both online and in our local retail store. Get the best of both worlds with our online and local shopping experience.